100 % collagen - pure native non-hydrolyzed collagen
Contains active biological ingredients for face, body and hair care, professional use only.
________________________________________
Appearance and texture: homogeneous, clear liquid.
Smell - faint
pH : 3.2 - 4.2
Density of 1.0 g/cm3
_______________________________________
Loss of soluble collagen is therefore a natural phenomenon, but extremely undesirable! It is therefore essential to supplement its deficiency through the use of cosmetics preparations containing soluble collagen, which serves as a natural moisturizer for the skin.
Can also be used to enrich the composition of his face mask, creams or shampoes.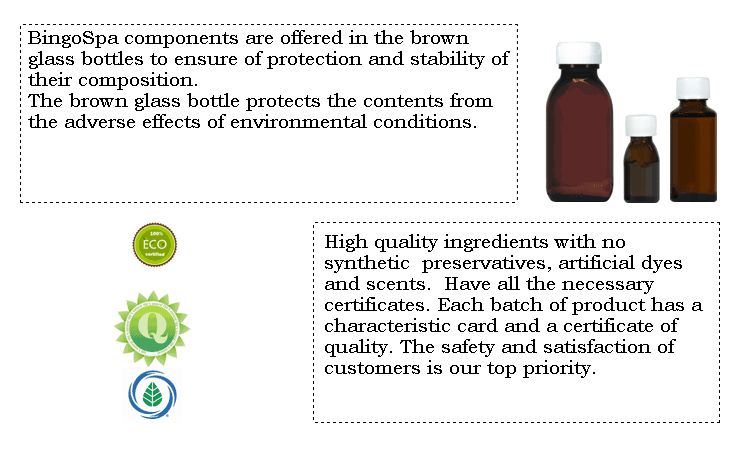 _
Features and applications
Research shows clearly the process of aging occurs in connective tissue. The physiological process of aging involves a progressive transformation of soluble collagen located in the young tissue, to an insoluble form, which loses the ability to retain water. The skin loses its elasticity, becomes dry and wrinkles appear (see figure below)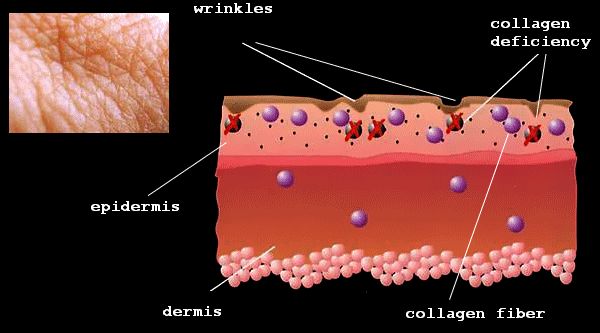 The general operation of collagen and collagen preparation:
 • Regenerates and restores elasticity by penetrating into the deepest layers of the skin
• Covers skin and improves skin pigmentation
• Smooth's wrinkles and bags under the eyes
• Eliminates the effects of abrasions, burns, bruises
• Reduces skin discoloration
• Reduce and regenerate scarred tissues
• Reduces stretch marks and evens
• Slows down the appearance of wrinkles
• Regenerates the skin after sunburn
• Relaxes and softens the skin

Adding 1/10 part of soluble collagen (up to 10%) to your best cream gives a shot of energy and lifting properties. Can also be used to enrich the composition of his face mask or shampoes.
Cosmetic preparations with content of soluble collagen are designed for mature skin care, dehydrated and exposed to excessive environmental factors. Complementing the deficiency of collagen in the skin, these preparations have regenerating, restoring freshness and a proper hydration.
10 ml